New Martinsville Etchings
by the E. Millers
Rainbow Review Glass Journal - July 1976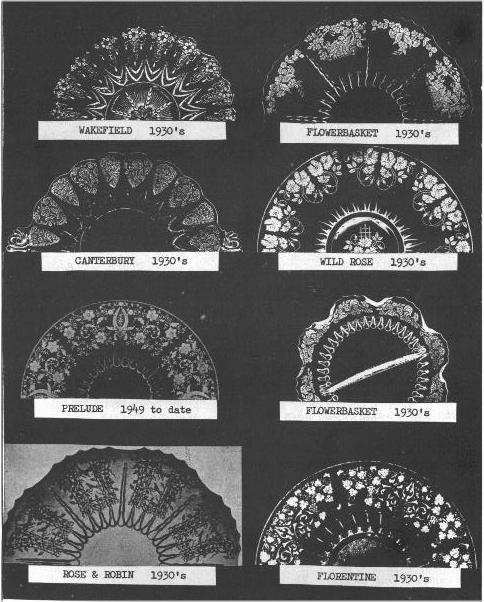 The floral etchings of the 1930s brought another wave of acceptance by the public that helped to keep the depression plagued glass companies in operation. For some of the companies this technique was a two step operation. First, molding the piece, second, etching the pattern. For other companies, this etched pattern was cut into the mold for a one-step operation.
In examining the patterns pictured below, take note: the "Florentine" of the 30s and the present day "Prelude" are very similar. Close examination is needed to distinguish between the two. Also with "Flower Basket," the shallow pieces do not have the basket (only the same flower). Some of the larger pieces have the basket in the bottom. And with "Wild Rose," some plates and bowls have the etched pattern in the center and others do not. Again, we emphasize the high quality of glass used by New Martinsville Glass Company.
We have seen some very attractive collections opf the etchings, sometimes in sets and others in random etchings. Etchings seem rather plentiful and inexpensive - perhaps a "comer" !