1998 Convention - San Antonio, TX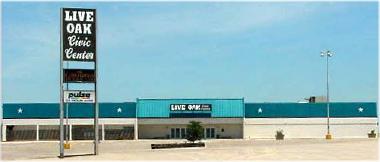 The 24th Annual NDGA Convention was held July 10-12 at the Live Oak Civic Center in Live Oak, a suburb of San Antonio. The show chairman was Kent Washburn, from San Antonio. The banquet on Saturday night was held on barges! That's right - there was a dinner cruise in downtown San Antonio, on the famous "River Walk", and everyone enjoyed the scenery, food and companionship.
Seminars and Speakers
There were six seminars presented in San Antonio, four on Saturday and two on Sunday. In addition, the Presidents of the Fostoria Glass Society and the National Cambridge Collectors gave short presentations after two of the seminars. Here are the speakers and topics:
Kelly O'Kane - Tiffin, 1938-1963
Cliff McNeil - Cambridge, The Glory Years
Milbra Long & Emily Seate - Fostoria Amber & Orchid
Dale Mitchell - Tiffin Fuchsia
Anne Shatrau - Depression Glass on the Internet
Leonette Walls - Early American Prescut - Oatmeal to Elegance
List of Displays for the 1998 Convention
There were 35 displays set up for the Convention in San Antonio. Click on the thumbnail picture in the table below to see a larger version of the same shot, then use your browser's "BACK" button to return to the list. These photographs were taken by Cadia Los, a long time NDGA member, and the quality is especially nice. We are missing quite a few photographs of displays (listed below, after this table) and would appreciate anyone having the missing photos to send them to the webmaster.
Name(s)
Hometown
Display Title
Pattern Name
Thumbnail
Trina Bugosh
San Antonio, TX
Gone Fishing
Jadeite
Many Companies

Kelly O'Kane
St Paul, MN
Royal Fantasy
Tiffin Modern

Patty & Bill Foti,
Kent Washburn
North Miami, FL
Brunch at Kent's
Cambridge     Vernon Kilns
Rose Point   &  Organdie

Milbra Long & Emily Seate
Cleburne, TX
Overlooked Amber
Fostoria amber

Sarah & David van Dalsem
Sand Springs, OK
Fenton Fantasy in Cranberry
Fenton Cranberry Hobnail

Milbra Long & Emily Seate
Cleburne, TX
Forgotten Orchid
Fostoria orchid

Ed Black
Denver, CO
Experimental,
Colors from the Morgue
Fostoria American

Jackie & Les Stewart
Colorado Springs, CO
Springtime in the Rockies
Hocking's Princess

Jackie & Les Stewart
Colorado Springs, CO
Christmas in Colorado
Queen Mary & Forest Green
by Anchor Hocking

J. R. Johnston
Broken Arrow, OK
Oklahoma Prairie
Fostoria Coin amber
Nedra & Don Tinney
Richardson, TX
Formal FireKing
Fire King & Fostoria Precedence

Elizabeth Kielpyka
San Antonio, TX
Texas Gold
Candlewick

Fred Eldridge
Forrest City, AR
Tea Time
Tea Cream/Sugar sets

Kelly O'Kane
St Paul, MN
Color Spectrum Spectacular
Tiffin Modern

Terri & Michael Burke
Corpus Christi, TX
Corpus Christi's Golden Sand
Heisey Empress sahara
Dale Mitchell
San Jose, CA
Fuchsia
Tiffin's Fuchsia

Kenneth Gardner
San Francisco, CA
San Francisco Elegance
Fostoria Versailles green

Joyce & Jack Nichols
Ft Walton Beach, FL
Florida's Crimson Bird
Paden City Crow's Foot

Linda & David Adams
San Mateo, CA
The Crowning Touch
Cambridge Crown Tuscan

Leonette & Carl Walls
Garden Dale, AL
Anchor Hocking, the Popular Company
Misc. Anchor-Hocking glass

Jamie & Barry Rubeck
Bedford, TX
Grandma's Tupperware
Glass Kitchenware

Dorothy Fletcher
Little Rock, AR
Top Hats
Glass top hats

Nita Eldridge
Forrest City, AR
Candleglo, Our Children's Inheritance
Candleglo glassware

Kent Washburn
San Antonio, TX
Reflections
Consolidated "Dance of the Nudes"

Carolyn & Michael Yastrumsky
New Braunfels, TX
Orchid
Paden City's Orchid

Kelly O'Kane
St Paul, MN
Decorating Dream
Tiffin Modern glass

Diane & Victor Elliott
Los Alamos, NM
New Mexico Sunset
Iris & Herringbone colors

Lydia & Cliff McNeil
Orange Park, FL
Cambridge, the Glory Years
Cambridge Glass

Donna & Bert Kennedy
Mesquite, TX
Visions of Elegance
Morgantown Glass

Kathy & Buddy Stultz
Glen Allen, VA
Animal Kingdom
Glass Animals

Jane & Jack Carley
San Antonio, TX
A Family Tradition
English Hobnail

The following are the displays that were presented at San Antonio, for which we do not have photographs. If anyone can help by sending a photograph to the webmaster, we will move the entry to the table above where the pictures can be viewed by all. We do, however, want to recognize everyone who took the time to display their collections at San Antonio.
Display Title
Name(s)
Hometown
It Ain't Elegant but it sure is Grand
Edna McCollin
Salt Lake City, UT
Bridge to the New Millenium
Sarah & David Van Dalsem
Sand Springs, OK
Preservation & Eduucational Projects
Dee Hall
Houston, Tx
Pyramid
Aneita Ayers
Camp Verde, AZ
List of Dealers for the 1998 Convention
Here's a list of the 40 dealers who participated at the San Antonio Convention. You can see they came from all across the country, bringing their best merchandise to Texas.
Dealer
City & State
Dealer
City & State
Barb & Larry Taylor
Indianola, IA
Kathy & Buddy Stoltz
Glen Allen, VA
Sandra & Dennis Boone
Aledo, IL
Jane & John Schleinzer
Aurora, IL
Judy & Bob Schmidgall
Arkadelphia, AR
Jane & Don Rogers
Wentzville, MO
Sharon & Pat Ervin
Sycamore, IL
Joyce & Jack Nichols
Ft Walton Beach, FL
Len & Arlyn Ols
Cleveland, OH
Bessie & BIll Wuertz
Wake Village, TX
Shirley & Art Moore
Tulsa, OK
Linda & Jerry Gordy
Davenport, IA
Ralph Broadstreet & Roy Sykes
Ft Worth, TX
Doris Duke
Novice, TX
Max Miller
Houston, TX
Dorothy Fletcher
Little Rock, AR
Gwyn & Calvin Key
Hazel, KY
Rose & Jim Curnutt
Western Springs, IL
Jean & Lee Spalding
Wichita, KS
Jo & Bill Curtis
Amarillo, TX
Judy & John Bine
St Charles, MO
Myrna & Bob Garrison
Arlington, TX
Florence & Joe Solito
Tolland, CT
Helen & Gene Allen
Overland Park, KS
Lydia & Cliff McNeil
Orange Park, FL
Barbara & Byron Canine
Anderson, IN
Hazel & Bill Daniels
Arnold, MO
Margaret & Jim Davis
Springfield, IL
Donna & Jay Upham
Jamestown, OH
Aleta & Tom Herr
Duncanville, TX
Carol Clary & Gary Pikett
Houston, TX
Thelma Hayes
St Peters, MO
Peggy & John Scott
Springfield, MO
Kent Washburn
San Antonio, TX
Betty & Dale Bass
Caney, KS
Esther & Bob Mitchell
Little Rock, AR
Carol & Julian McEwen
Wichita, KS
Becky & Sam Collings
Brookfield, OH
Diana Charles & Janet Martin
Hagerstown, IN
Betty & Bob Conner
Augusta, KS