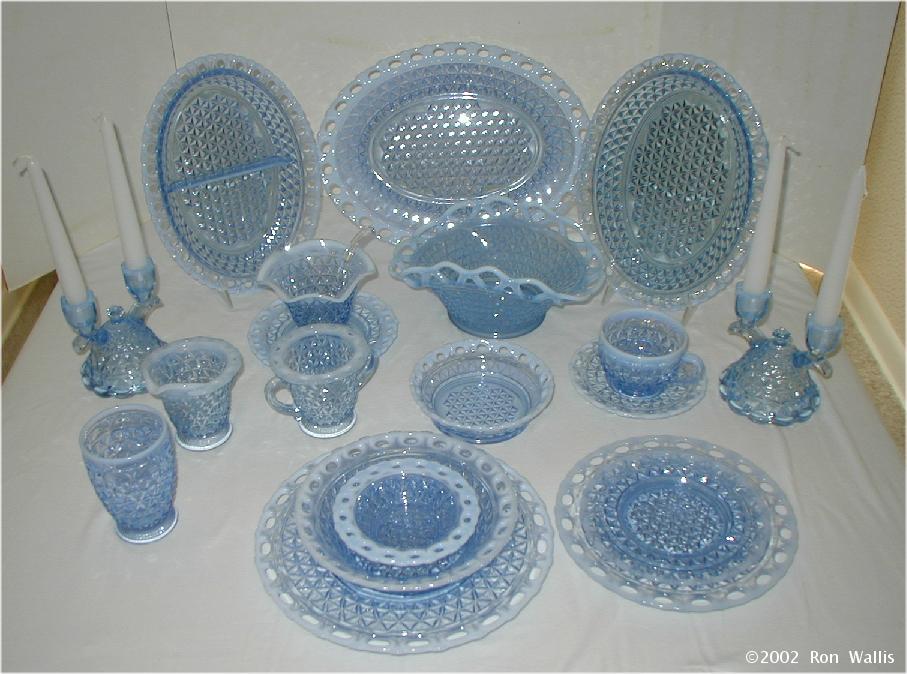 This is a beautiful array of pieces in Imperial's "Laced Edge" pattern, often called "Katy Blue" by collectors. This is a pattern from the early 1930's. The opalescent edge on the pieces was called "sea foam" and pieces without the opalescent edge are not nearly as desirable or collectible.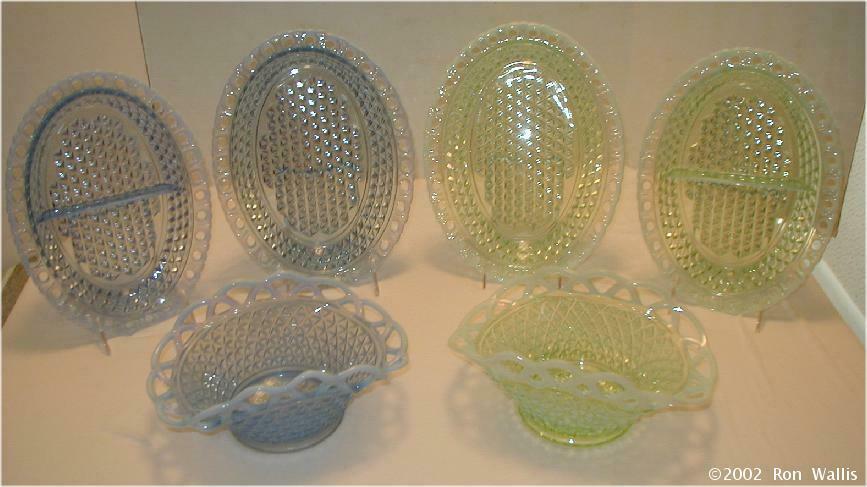 As you can see from the above photograph, Imperial's "Laced Edge" comes in a yellowish-green color as well as the blue. These pieces also have the opalescent, or "sea foam" edge. The bowls and vases shown in the photograph, in both colors, are extremely difficult to find, and are missing from most collections.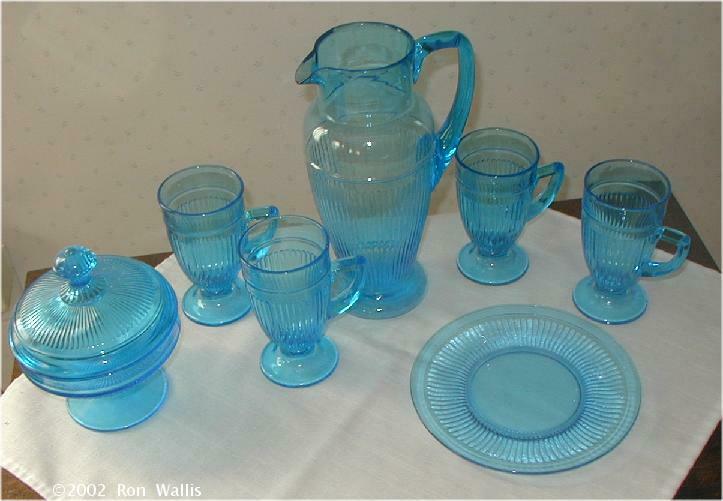 This photograph shows a set of "Adam's Rib" in blue. This seldom seen pattern was manufactured by Diamond Glass Company around 1925. The pattern comes in blue, green and pink, and some pieces are irridized. Ron's beautiful set is of the non-irridized variety.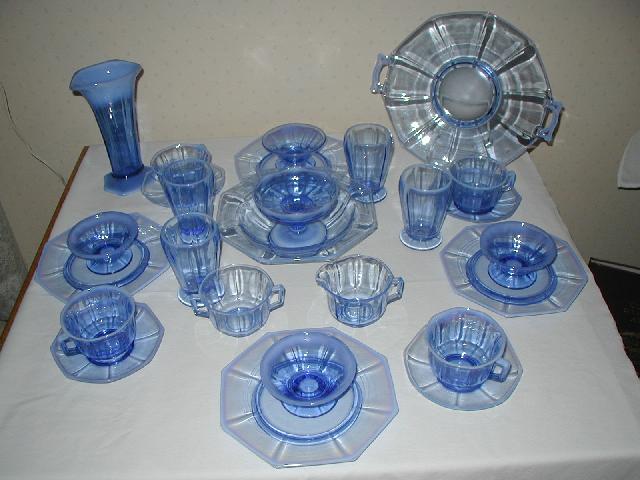 Imperial Glass Company's blue "Molly" (the name was coined by Hazel Marie Weatherman in her classic book #2). Ron writes that although the book shows a 15-piece set, he has found 30 different pieces in the pattern.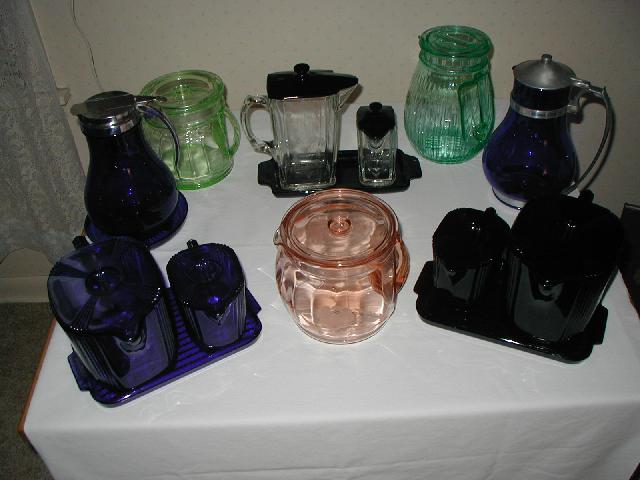 Finally, Ron provided a photo of his collection of Batter Jugs, made by a number of different glass companies, and in a variety of colors. Our thanks to Ron for sharing his collections.